Noser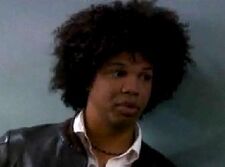 Statistics
Portrayed by 
Jake Smollett
Noser is Wendy Watson and Lacey Thornfield's neighbor, from Monaco. He too is a young artist who displays a passion for music. Noser performed at the most recent Art Crawl playing a fast-paced game of "Stump The Band" where spectators would call out the names of songs, and to their utter amazement, Noser always said he knew them. Noser is secretly a master of ventriloquism.
Community content is available under
CC-BY-SA
unless otherwise noted.